BHS Student Council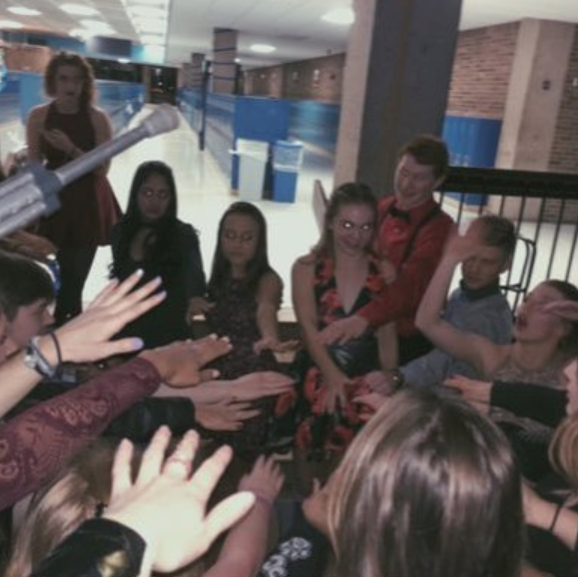 Hang on for a minute...we're trying to find some more stories you might like.
Every Wednesday morning Blaine High Schools student council holds a meeting in room 104. Although it may seem as though this "club" is not very relevant or necessary, there are a lot of things  that many students are unaware of that we do. For example, any dance that is held at BHS is decorated, planned,  and organized by student council. Every pepfest is organized by student council also.
Stud co. is very time consuming for all the members that are apart of it. I know every student at BHS loves the late starts right!? Who wouldn't love to wake up one hour later. Well, besides the students who take the bus, student council does not get the late start either. Our meetings are early in the mornings on Wednesdays and we often have to stay after school to hold auditions for the pep fests and other activities.
The current president of the council is Ava Zoschke. The president is the most time consuming role. They are responsible for sending texts out every Tuesday night reminding the committee what time the meeting is and where, assigning jobs, contacting the administration for any needs or questions, acquiring purchase orders if the members cannot. Lastly, they have to make sure everyone is safe and considered.
Over the years the dances have taken a roller coaster ride in popularity. Some years we may only sell as many as 300 tickets at lunch and the door, but then next year we would sell 600 at lunch and 300 at the door.
The most popular dance at BHS is Snodaze. This dance is held in mid January, and is set up in the cafeteria.
Before Snodaze is a dance called homecoming. The past years homecoming was held in the middle of the dance and most students did not want to leave the game to go to the dance. This poor decision was recognized and solved. Ava decided to make the dance on a Saturday! Because of this choice, stud co sold over 400+ tickets for homecoming.
Student Council goes way back and will continue to grow. Shoutout to stud co!