The Next Big Song: Wicked by Mansionz
You've heard "I Took a Pill In Ibiza"
Ever since their breakout songwriting gig with Justin Bieber's Boyfriend, which hit #2 on the Billboard Hot 100, Mike Posner and Blackbear have been churning out hits. Posner was a successful solo star before that single though with his #6 peaking hit Cooler Than Me, but that song was forgotten the minute it left the charts. It took him years to release a comeback, the 2016 #4 charting hit, I Took A Pill in Ibiza, which was made popular by a remix by electro production team SeeB. That song has been streamed on Spotify over 800 million times, and that's just Spotify!
Blackbear's career started with Boyfriend and has grown considerably in the past years. He released the R&B hit single idfc and a couple of relatively successful albums. His real success is in his production talents, which has been used by A-List stars G-Eazy, Childish Gambino, Pharrell Williams, and the upcoming Linkin Park album.
The two recently united to form the R&B-pop-rap hybrid Mansionz, and released their self-titled album's lead single STFU. Two other singles followed: Rich White Girls and Dennis Rodman featuring the real one-and-only Dennis Rodman.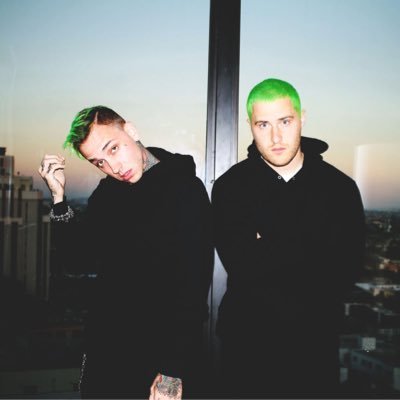 Now that their debut album Mansionz is out, one single really sticks out, the throwback, retro-pop gem Wicked (feat. G-Eazy). Retro-pop has risen to be the go-to style for pop to flourish on radio and streaming platforms, led by Bruno Mars and The Weeknd. Wicked is an ingenious move on Mansionz part, as they enlisted rap star G-Eazy to draw some fresh buzz right away. His verse is comfortably situated in the track's bridge and echoes through the third act while Posner and Blackbear croon and slide through 3 and a half minutes of synth-gold.
Be on the radar for this song to impact pop and rhythmic radio in the coming weeks and expect it ranking high on the charts.