Blueprint Weekly Music Report: Sia Kills It, Coldplay is Mediocre, and Say Hello to Bryson Tiller
Sia Kills It, Coldplay is Mediocre, and Say Hello to Bryson Tiller
This week, Jon Ababiy reviews new music from Sia, Coldplay, Bryson Tiller, and others. The grading scale goes 100-61 = Good, 60-46 = Mediocre and 45-0 = Bad, Ranked highest score to lowest. This week's edition will focus mostly on hip-hop.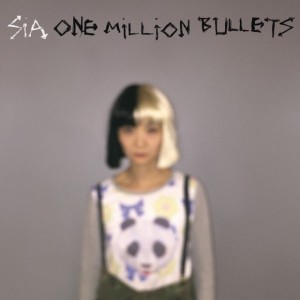 Sia; In "One Million Bullets" Sia gives us a glimpse of her upcoming album This is Acting. The song features powerful room-filling vocals that moves across the spectrum. Sia's voice croons as she sings about taking bullets for her lover, but she asks her lover the question, "How many would you take!?".  The instrumental is also very poppy; Sia said that her music this year would have a pop sound. The song feels like it should belong in her excellent previous album We Are Born. If "One Million Bullets" is a good preview of the album that it is a part of, then This is Acting should be stellar. The song is good, but it is not spectacular so it lands a 70 rating this week.
Coldplay: With the release of Coldplay's final album, A Head Full of Dreams, just a couple of days away now. The British rock band released "Everglow"; a ballad that contrasts with the pop and happiness of "Adventure of a Lifetime", another song from the upcoming album. The song features lead singer Chris Martin's ex Gwyneth Paltrow as a background singer. The instrumental is mix of piano and drums that is accompanied by Martin's soft vocals. It is about a love that never ceases to exist, an everglow. The song is heartfelt but it is pretty much generic Coldplay. The song just doesn't feel unique. It may be for some people but the song just doesn't click for me. It earns a 50 rating for this week.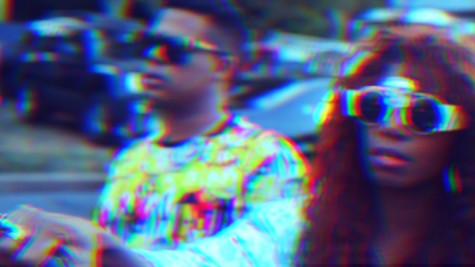 Santigold- This week singer Santigold released the song "Who Be Loving Me Ft. ILOVEMAKONNEN", though the song should really be titled "Who Be Loving Me Ft. Santigold" as it is pretty much ILOVEMAKONNEN's song. It it will be apart of Santigold's upcoming album 99 Cents. The two artists are dynamic and the song features an electronic instrumental that is ready for summer. ILOVEMAKONNEN is most known for his trap music but his vocally fluid rapping in "Who Be Loving Me" really meshes with Santigold's vocals. Both artists are on the come up and flex about members of the opposite sex "Who be loving me". I was expecting a banger and it is pretty repetitive, but the song is pretty good nonetheless. The song earns a 65 this week. Also, keep your eyes on ILOVEMAKONNEN; the sky is his limit right now.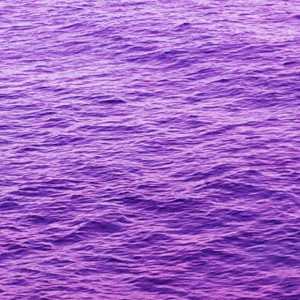 Kool A.D.: You probably don't know who he is but I love his music. He was member of my favorite rap group, Das Racist, and is still killing it. This week he dropped O.K.; an album with 100 songs! I have no time to listen to a couple of hours of music so I listened to about 15% of the album. Kool A.D. has a unique style of creating bars that you can just never forget. He flows together words that I never thought could work together in one sentence. It gets a little bit excessive and boring but he is a master of allusions– a bar from Das Racist; "I'm on the block like street meat/Call me Dwight Shrute the way that I eat beats."– and he is constantly referencing culture or his previous music. Kool A.D is Afro-Cuban and his music plays with the construct of race and what white people see him as. Kool A.D is also a talented producer and all of his beats combine the electronic new and the old for a fresh new style that is always changing. No song is like the other in O.K. and he features many indie artists, so prepare to experience something weird and different. The songs, "THE ACTUAL (FEAT. TALIB KWELI) (PROD. AMAZE 88)" and "DUM DIARY (PROD. AMAZE 88)" are good songs to start the album off with. O.K. gets a 75 this week.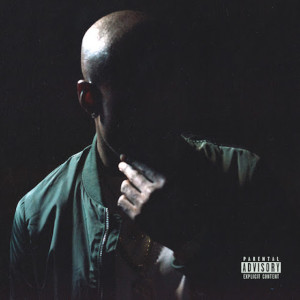 Freddie Gibbs: After featuring on a couple other rapper's albums, Freddie Gibbs released the album Shadow of a Doubt. This is my first time listening to Gibbs and I think he is really good. His music is not minimal but he doesn't not include anything extra. Gibbs relies on his lyrics and his ability to deliver them. He delivers straightforward bars. He raps about his hometown of Chicago and the pursuit of money and fame. Gibbs's music sounds very good; everything flows together nice. He uses beats that are on the more basic side but combined with his technical delivery it works perfectly. This is a very good album that is very fresh and original. Gibbs is carving his own place in the rap game. Shadow of a Doubt earns a 80 this week.
---
Additional Review: This week has been a pretty dry week in music so I will review an album that came out last week and has not been reviewed yet.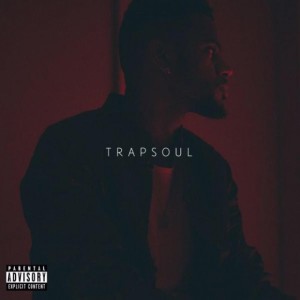 Bryson Tiller: I am in the feels as I listen to Bryson Tiller's debut album T R A P S O U L and type this article. Tiller brilliant mixes good-time trap with the classic effectiveness of R&B. His album is a mix of songs that are heavily R&B and songs that are heavily Hip-Hop.  His lyrics are much like The Weeknd's and Frank Ocean's but he creates his own style. He raps primarily about girls in an emotional and thoughtful way, but still comes off as masculine. His lyrics are reflective of 2015 and they flow like a phone call; a lover explaining what's wrong. Tiller is a rapper for our generation. T R A P S O U L earns a 90 this week. Also, check out his song "Just Another Interlude" on Soundcloud. I don't know why he didn't put it in T R A P S O U L, but it is amazing.