Summer Bucket List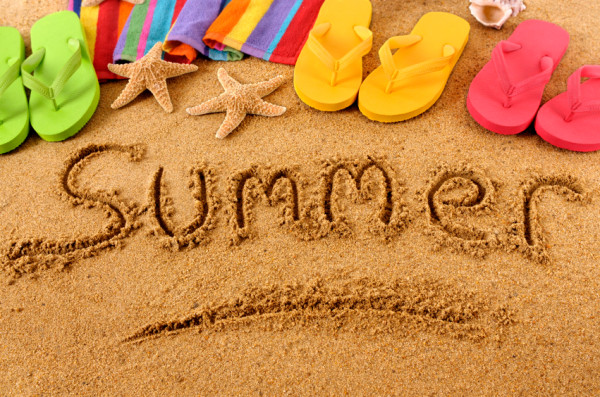 Hang on for a minute...we're trying to find some more stories you might like.
Summer is less than two weeks away! Here are some basic summer activities to keep busy and make this summer the best one yet:
Host or attend a huge bonfire. Roast marshmallows and make s'mores around a fire with all your friends.

Speaking of s'mores, try the S'mores Blizzard from Dairy Queen. It's the best Blizzard and is only available in the summer months.

Eat the ripest, juiciest watermelon you can find. In fact, eat all kinds of melon, because they're delicious.

Go swimming at night, whether it be a beach or a friend's pool. It is a completely different experience from swimming during the day.

Go on a picnic!

Go to a drive-in movie; they are so much more fun than going to a regular theater.
Make your own ice cream.
Watch a fireworks display.
Get into a water balloon fight (or a water gun fight) with friends, family, or neighbors.
Host a block-party for the neighborhood to get together
Skip rocks on a lake (preferably somewhere up North).
Plant flowers or tend to a garden.
Visit the state fair!
Most importantly, have fun no matter what you're doing and make memories!
These are just a few of the many fun things you can do during the summer. If you have any fun activities to add to the list, comment down below!