Minnehaha Beats Blaine, 4 – 2 Varsity Baseball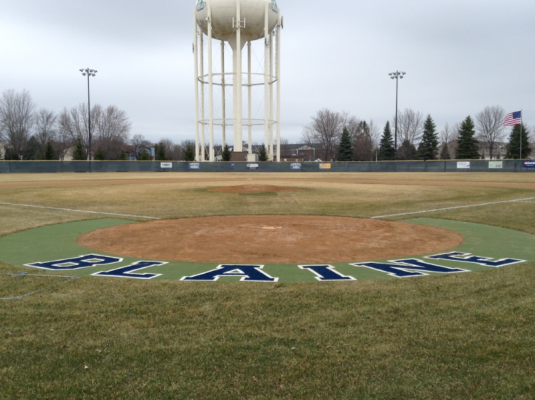 Tyler Antczak, reviewer, journalist, administrator, video editor
April 7, 2015
This cold day, the 7th of April, marks the start of Blaine's 2015 baseball season and the inauguration of the newly spiffed up  field at the Blaine Baseball Complex (BBC). Minnehaha took on Blaine in the first game of the season.
Beyond the opening pitch, the game moved at a pretty fast pace. Strikes were thrown and pop flies were caught. It started out rough for Blaine.  Minnehaha had some tricks up their sleeves, taking every chance they had to steal bases. They had a beast pitcher too. He had quite the arm. I would have liked to know his pitching speed. On that note it seemed like Minnehaha was just a very aggressive team in general. When they were up to bat, they were really trying to kill the ball.  In the 1st inning, Minnehaha scores one run. From then on Blaine battled for a run, and eventually scored 2 runs and took the lead over Minnehaha in the 4th inning. It all seemed like everything was going well. The game slowed down for three innings and the status never changed. Then at the top of the 7th inning, things started to go downhill for Blaine when Minnehaha had the bases loaded. They slammed one hit to center field and scored 3 more runs. All hope was lost for Blaine. Minnehaha ended the game winning 4 – 2.
On an individual player note: Reid Conlee (10) didn't get to play in the game due to a broken hand. Reasons are unknown why his hand is broken, but Coach Feigum joked that it was a terrible tweeting/texting accident. So he spent the game controlling the scoreboard.
The Blaine Baseball Complex fell silent this evening as the cold winds and frigid air restricted the crowd's cheers, but spirits were still high. Seriously though it was ridiculously cold out there, I'm surprised I still have my fingers and toes.