Blaine High School Freshman B Team; The Streak Has Been Snapped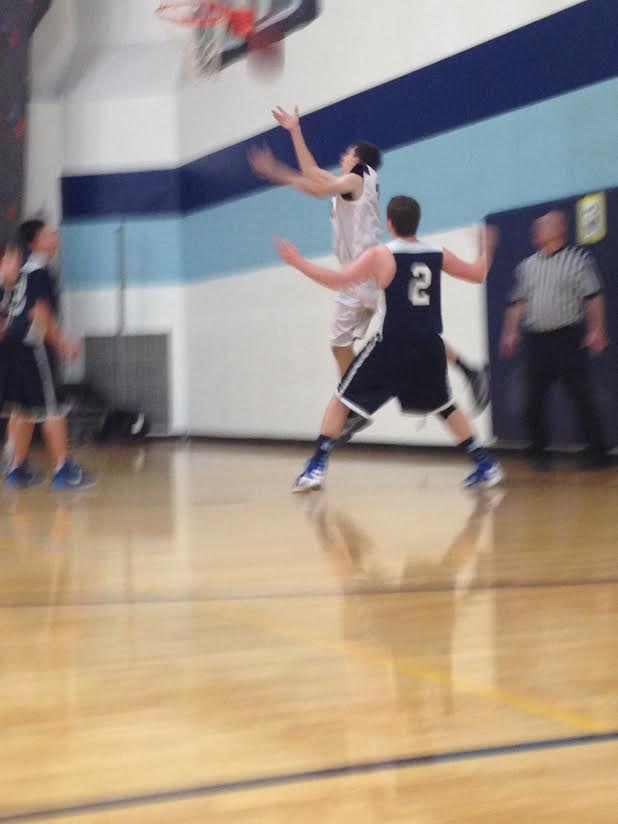 Kyle Steinke, Blueprint Staff Member
January 8, 2016
The Boys Freshman B team broke their 7 game winning streak in an agonizing loss to Maple grove Blaine High School on Friday, December 18th. Jeremiah Thao, Blaine's point guard was devastated after the loss, stating that "we didn't play our best basketball tonight." The Bengals were ahead by 1 point at halftime, leading 30-29, but after half time, Maple Grove caught fire, going scoring 40 in the second half and holding Blaine to just 16, leaving the final score at 79-46.
The Bengals have had a solid start to this season, winning 7 of 7 games, until the humiliating loss to Maple Grove on Friday. Zach Sigler, a Bengal player, commented that "the turnover was what killed us in that game". Maple Grove did a great job on defense, forcing the Bengals to cough the ball up and Blaine continued to make frivolous mistakes, while Maple Grove was executing on offense. One player the away team, #41, drained 3 three's to start the second half, which didn't help the Bengals cause. The Crimson are now 6-0, and have rolled over all of their opponents, the  closest they came to losing was a game vs. Andover which they won by 9 points earlier this season.  Blaine doesn't face Maple Grove again this season.
Blaine has 13 games remaining this season, their next one isn't until January 7th, when they travel to Coon Rapids to face the Cardinals.  They hope to rebound from their embarrassing loss, and rally for a win on the road. Jeremiah Thoa added that "we need to execute better, and limit our turnovers". The Bengals improved to 8-1 on Thursday, easily beating Coon Rapids. They look to face Andover at home next Tuesday to play their 9th game of the season.