The Benefits of Hobbies
Let's explore a plethora of hobbies and their benefits
Hobbies. It is a small word that encompasses everything from ice skating to learning a language. It is one of the most frequent words that appear when giving life advice. Merriam-Webster defines a hobby as something done consistently during leisure time for relaxation. It consists of cooking, hockey, reading, playing an instrument, and so much more.
 Why do hobbies carry the prominence that they do? How does having a hobby affect day-to-day life? How do they affect mental and physical health? In this article, both hobbies overall and the effects of certain hobbies will be explored.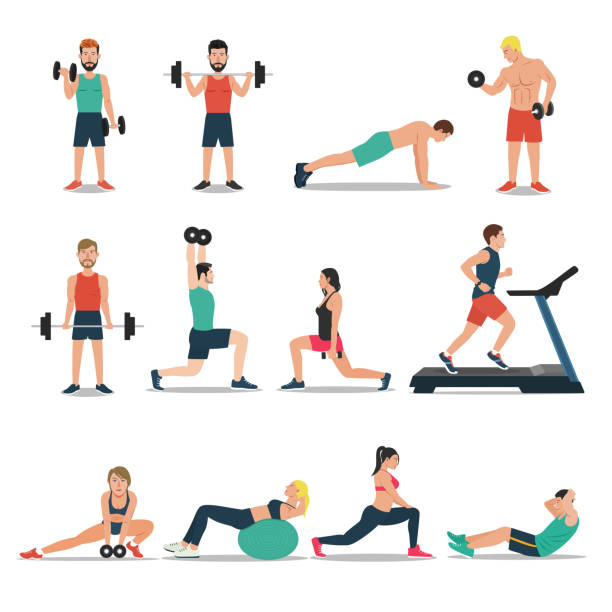 Physical Activity such as cardio, cycling, and rowing has proven to have many benefits. According to a 2021 review by the CDC (Center for Disease Control) titled Benefits of Physical Activity, physical exercise can help prevent cardiovascular diseases such as heart disease and stroke. Both of which are the leading cause of death in the United States. It may also help lower the risk of Type 2 diabetes and Metabolic Syndrome which occurs from high cholesterol levels. Furthermore, it may reduce the likelihood of contracting certain cancers such as stomach, lung, and kidney. Physical activity is also linked to helping with depression and anxiety. 
However, not only physical activity carries benefits. For example, learning an instrument also has many positive effects. In a 2020 paper titled, Music therapy for stress reduction: a systematic review and meta-analysis, music therapy is being more frequently used to reduce stress. In this day and age, stress can be a pathway to form many "cardiovascular diseases, cancers, anxiety disorders, depression, and burnout" (American Psychological Association, 2017). Music is being seen as a solution to that. The Mayo Clinic also points to music heavily aiding in emotional and behavioral benefits for Alzheimer's and Dementia.
Reading as well is an activity that carries many benefits. An article published in 2020 titled How Reading Fiction Can Shape Our Real Lives by Greater Good Magazine, a Berkley University-affiliated publisher, cites a study in which reading "support[s] the human capacity to engage in rumination and simulate hypothetical scenes, spaces, and states of mind." The article goes on to explain reading activates neural mechanisms similar to real-life experiences. In other words, to the brain, reading about something may have the same effects on the brain as experiencing it. 
Now that we've explored the benefits of hobbies, how does one choose a hobby? Harvard Health in an article published in 2021 titled Train your brain, outlines three main steps for success. The first is a challenge. As Dr. John N. Morris, director of social and health policy research at the Harvard-affiliated Institute of Aging Research puts it, "You have to always challenge your brain for it to grow. This is why choosing a new activity is so beneficial. It engages your brain to learn something new and offers the chance to improve" (Harvard Medical School, 2021). He also states that increasing the level of difficulty for an already chosen hobby may also be helpful.
The next is complexity. Encouraging the brain to take on a hobby that presents not only a challenge but also is something that provides multiple obstacles to work through. This improves working and long-term memory. It is also much more exciting than doing something already known. The final step is practice. Consistently engaging the brain can have the most benefits. As Dr. Morris states "It is the constant repetition of working to improve, and not the quest for mastery, that can have the greatest impact" (Harvard Medical School, 2021).
Overall, many hobbies can lead to many different benefits. I haven't covered the multitude that exist, but I encourage you to look into them. There are resources online that exist to help you learn and grow further. Pick up something that interests you, truly aims to make you happy, and makes life a little more bearable.
---
Bibliography:
Basso, F. L. (2020, September 21). How Reading Fiction Can Shape Our Real Lives. Greater Good Science Center. Retrieved April 3, 2022, from https://greatergood.berkeley.edu/article/item/how_reading_fiction_can_shape_our_real_lives
CDC. (2021, November 1). Benefits of Physical Activity. Center for Disease Control and Prevention. Retrieved April 3, 2022, from https://www.cdc.gov/physicalactivity/basics/pa-health/index.htm
de Witte, M., da Silva Pinho, A., Stams, G.-J., Moonen, X., Bos, A., & van Hooren, S. (2022). Music therapy for stress reduction: a systematic review and meta-analysis. Health Psychology Review, 16(1). https://www.tandfonline.com/doi/full/10.1080/17437199.2019.1627897
Graff-Radford, M.D., J. (2021, April 6). Can music help someone with Alzheimer's? Mayo Clinic. Retrieved April 3, 2022, from https://www.mayoclinic.org/diseases-conditions/alzheimers-disease/expert-answers/music-and-alzheimers/faq-20058173
Harvard Medical School. (2021, February 15). Train your brain. Harvard Health. Retrieved April 3, 2022, from https://www.health.harvard.edu/mind-and-mood/train-your-brain
Images:
10 Hobbies You Can Turn Into a Remote Side Job | FlexJobs. (2020). Retrieved 3 April 2022, from https://www.flexjobs.com/blog/post/hobbies-turn-into-good-side-job/
Book Discussion Club School Reading Clip Art – PNG – Download Free. (2022). Retrieved 3 April 2022, from https://favpng.com/png_view/book-book-discussion-club-school-reading-clip-art-png/gSGuXhbE
Now, M. (2022). Fitness and workout illustration. Retrieved 3 April 2022, from https://www.istockphoto.com/vector/men-and-women-workout-set-isolated-on-white-background-cardio-weightlifting-gm944015592-257892841
Vector Black And White Download Paisley Music Lessons – Music Instruments Clipart Transparent – Png Download (#41916) – PinClipart. (2022). Retrieved 3 April 2022, from https://www.pinclipart.com/pindetail/hbiwh_vector-black-and-white-download-paisley-music-lessons/
Disclaimer: Copyright Disclaimer under section 107 of the Copyright Act 1976, allowance is made for "fair use" for purposes such as criticism, comment, news reporting, teaching, scholarship, education and research. Fair use is a use permitted by copyright statute that might otherwise be infringing. Non-profit, educational or personal use tips the balance in favor of fair use.