How High School Students Can Find The Right Job For Them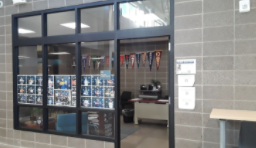 Finding jobs in high school can be hard, we asked Ms. Wolfe about her opinions and advice for high schoolers who are seeking jobs. She gave us information about the pros and cons of jobs, how to go about starting to look, and how to manage your time and priorities.
There are many benefits to having a job, saving money, getting work experience, meeting new people, learning more about yourself, and acquiring new skills are just some of them. Though there are also some disadvantages to having a job. Ms. Wolfe said that "Sometimes it's hard to balance a heavy work schedule with a demanding school schedule. These high school years are short and if you're able to prioritize your schoolwork while working part-time and still making time for the social and fun aspects of high school, you'll find there are many benefits."
When you are looking for a job Blaine High School provides many resources, a job board, resume writing tutorials, and connections for students. When thinking about getting a job most students start with an entry-level job. When students first start looking it can be overwhelming and many don't know where to start.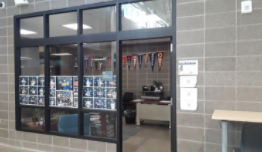 When looking for jobs Ms.Wolfe says "many places are hiring right now! You can look at the BHS job board or you'll see many "help wanted" signs in the community. Reach out to ask them about employment options, apply for the job, and go from there. Often you will need a resume and an interview and then you can begin earning some good money." If you need help, reach out to Ms.Wolfe or find her in the college careers center.
The best time to start looking for a job can vary by the student and when they are most available. Many students start looking for a summer job and then continue working into the school year. When looking for a job Ms.Wolfe said that "you should find a job that will work with your schedule and is convenient for you to get to and from. If you are considering a potential career area, finding an entry-level job in that area might help get your foot in the door or at least let you determine if this is a good path for you. Any job that will give you some experience and money to save is a job I would recommend. Some people start working and discover they loathe that job and that is a very beneficial thing! That job taught them something about themselves and knowing what they don't want to do then narrow down what they might want to do in the future.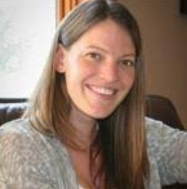 To better understand jobs for those in high school we turned to high schoolers who had jobs. We asked for their advice, opinions, and insight on having jobs in high school.
Zach Ducharme, 12th grade, worked at Papa John's. He now works at PTL Tire and auto. Konnor Salmos, 12 grade, worked at a machine auction company, a food truck, and Target. Brandon Orr, 12th grade, currently works at Trade Home Shoes and worked at Papa Johns as well as Mcdonald's for 2 years.
When asked about jobs they would never want to do, they all came with the same answer, Fast food. Brandon Orr even said, "it was like working in the depths of h***". They all agreed that fast food and retail are not the greatest jobs to work especially while in high school.
When asked about the application process Brandon, Zach and Konnor told us it was simple especially when there are many sources like indeed. Konnor said "most jobs have simple application processes, and most will hire quickly. It's also a great time right now to find a job because everywhere is hiring as of now!"
Zach commented saying "there are several reasons to get a job but also many downsides to them, such as having to deal with rude people, the job could take too much energy and time and it could also make you stay up late on school nights. But there are also several pros! Like getting money, being able to have work experience, learning how to schedule your time, and working with other people."

We then asked for any advice they would give younger students planning on getting a job anytime soon. Brandon Orr told us that "you should only work the hours that you honestly can, don't overwork yourself, and get one as soon as you can because it will benefit you!"