Blaine Percussion Ensemble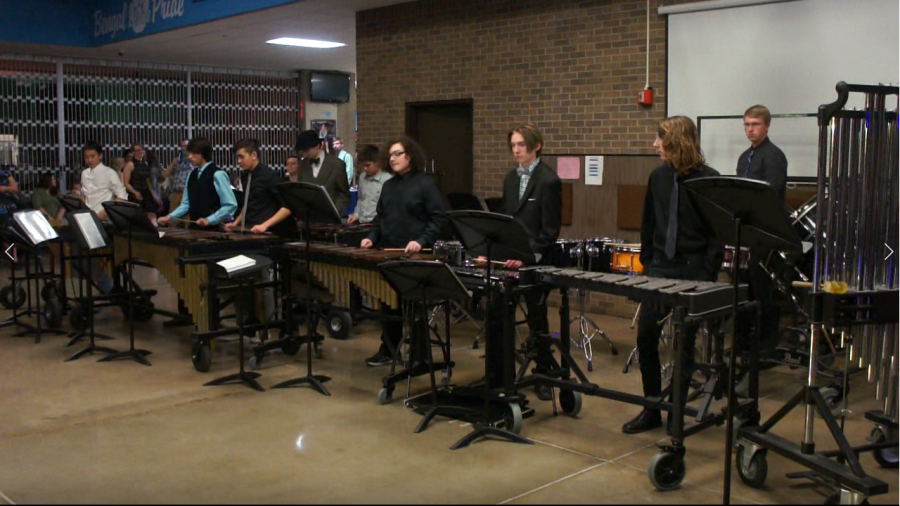 As a devoted band geek and lover of anything with a solid beat, when the chance for me to learn how to play percussion came up, I took it. Who wouldn't want to spend a half-hour or so pounding on the congas?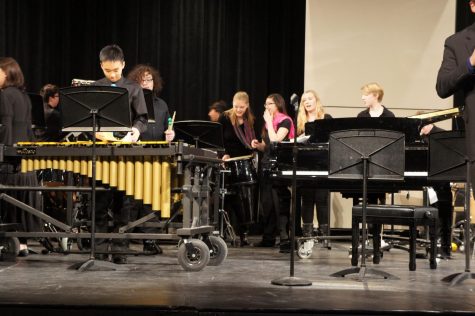 The Blaine Percussion Ensemble, or BPE is an after-school all-percussion band that meets after school in the band room Thursdays and is directed by Dr. Jeremy Johnston. You are placed in either BPE 1 or BPE 2 based on your skill level, with the BPE 2 for students who have never played (or know very little about) percussion. To join, you do don't even have to have mallets or drumsticks- from my experience, you can always borrow a pair from one of the BPE 1 percussionists or Dr. Johnston, since he always has his with him.
You are tasked with learning how to play your parts- even if you don't know how the instrument works, but it's okay, since the BPE1 guys are always just outside the band room or sitting inside the percussion room in the back and will almost always help you set things up, and will tell or show you which sticks or mallets you should use for each instrument and how to hold them.
Rehearsals are generally only around 45 minutes long for each piece and are relatively strict, with everyone expected to be ready when Dr. Johnston starts directing, although you're not really faced with any consequences if you're late because of reasonable matters so long as you get right to playing.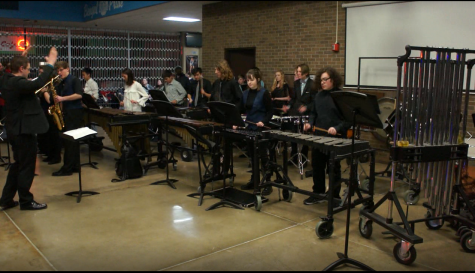 The 2017-2018 year, we had four performances and worked on nine pieces, with some being the James Bond theme (featuring Skyfall), Viva la Vida by Coldplay and Oye Como Va by Tito Puente. We performed at the Ensembles concert (which included us and other ensemble bands like Jazz Band), MacPhail Center For Music (with other percussion ensembles), the Swing Dance, and at the Solo and Ensemble concert.
And now that we're done until next year, I miss it and would definitely recommend the ensemble to anyone who has the time to participate in it after school since it's such a unique experience for a person who doesn't play percussion. I hope to see you there next year!