Tiny But Mighty: Blaine Speech sends 3 Speakers to State Tournament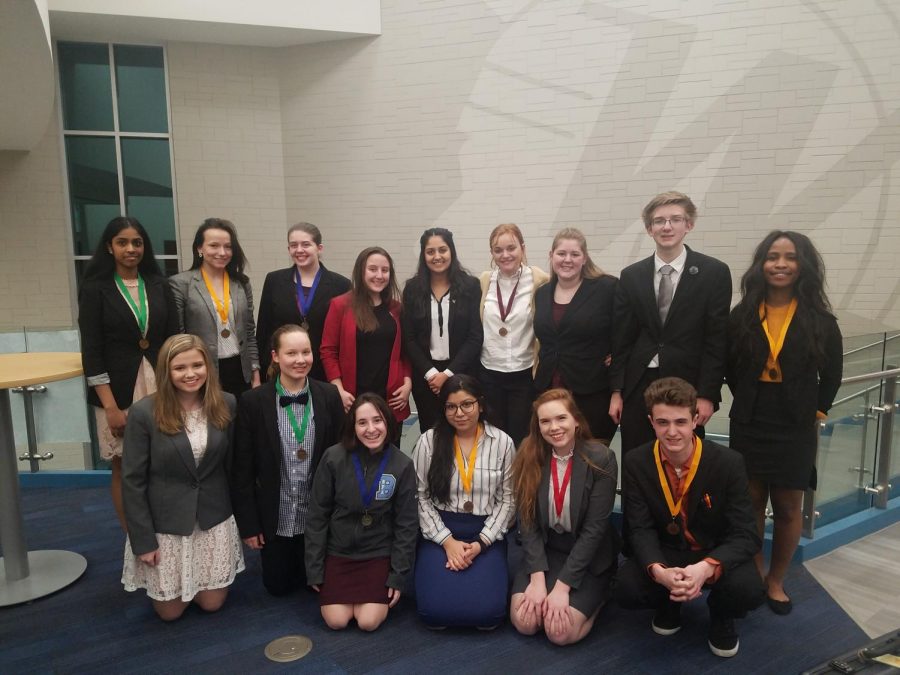 WAYZATA HIGH SCHOOL, Speech Sections tournament. Category by category, speakers were called to the auditorium stage where they would announce the final placings. The top three per category would go to state. The auditorium alternated between roaring applause and barely a whisper. The air on the stage was stale. The finalists wouldn't move, breathe, or blink as they awaited their fate. 10 out of 15 Blaine speakers would make their way to the stage, and 3 Bengals left the stage with unbelievable news.
Friday, March 23. After an exhausting 7 hours of stressful competition, the team was tense as each finalist either met the end of their season or advanced to the intense state tournament.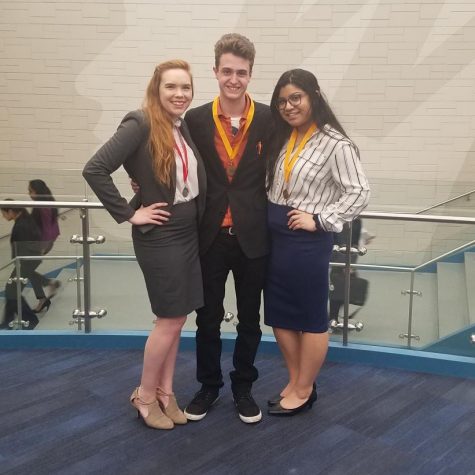 Despite being one of the smallest teams there, 15 members, the Blaine Speech Team had 10 speakers go to section finals, earning medals.
"In the scoring room they judge a teams quality based on how many people of a team break," says Mr. Schultz, the head speech coach at BHS. To "break" in speech means to make it into finals. "Two-thirds of our team made it. That's impressive and it should be celebrated." Schultz continued.
Larger teams, such as Anoka, with 30 or more members qualified only a handful to finals and only 1 advancing to state. "Our team is quality," says Schultz. "Tiny but mighty," claims sophomore storyteller Lindsey Fields.
As results were announced, Blaine went wild. Three of our speakers made it to state: senior Danielle Blake in Poetry, junior Alexis Wagenfeld in Extemporaneous Speaking, and sophomore Lindsey Fields in Storytelling.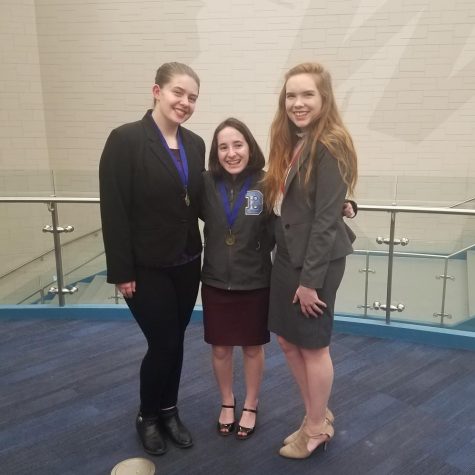 Danielle Blake, one of Blaine's Speech and Debate captains took second place in Poetry, performing her piece: "manic pixie dream girl complex,". Her speech consists of three poems that deal with "mental illness in girls being romanticized in media," described Blake. Her performance harmonized with her unique use of pantomime and, in Blake's words, "the emotion and connection I feel to the piece while performing it,".
Alexis Wagenfeld walked away as section champion in Extemporaneous Speaking. This exceptionally demanding category requires the contestant to draw a question relating to current events, then write, prepare, and memorize a seven-minute speech in only 30 minutes.
However, this doesn't phase Wagenfeld. She says "It makes it easier when I imagine as if I am having a conversation with my judge about what I am passionate about." In a category dominated by boys, to make her speeches unique Alexis says, "I include arguments from the perspectives of women that are often left out."
Last year, after finishing fourth in her category, Wagenfeld made it her goal this season to go to state.
Blaine had another champion, Lindsey Fields. In her storytelling category, she retells traditional folktales from around the world in a one-man play. In her performance at finals, she told the Indian tale "The Wise Parrot and the Foolish Parrot," and added a modern twist by having a beatboxing parrot.
Lindsey also accomplished something unheard of at sections. She was ranked first by all her judges not only her three prelim rounds but also in her final. Getting the highest ranks in all three rounds is called picket fencing, as your final score sheet appears like this: 1,1,1. But getting all first places throughout a meet, she's what we call a unicorn. Doing something magical and (nearly) impossible.
The Minnesota Speech State Tournament will be held at Apple Valley on April 20th, this Friday, and the state-bound members of Blaine Speech have been intensely practicing and refining their performances or the past month.
As a whole, the speech team of only 15 members finished fourth out of the twelve section teams at Wayzata. Blaine may be small, but we are a powerhouse.