All Twenty One Pilot Albums Ranked From Worst to Best
Hang on for a minute...we're trying to find some more stories you might like.
Before Twenty One Pilots released their breakout single Stressed Out, which peaked at #2 on the BBHot100, they were a relatively unknown act. Twenty One Pilots actually started in 2009 by lead singer Tyler Joseph and former members Nick Thomas and Chris Salih. The two latter members left in 2011 when things started to get a little too crazy. Tyler Joseph continued to helm TØP alone until he met with Josh Dun at a concert and the duo has exploded since.
Back in 2009 with the old lineup, Twenty One Pilots released their debut self-titled album. The LP was a piano-synth driven record that hit #125 on the BB200 and has sold 125,000 copies in the US and 260,000 worldwide.
When the former band members left and Josh Dun joined the band in 2011, Joseph and Dun released their second album "Regional at Best". Almost immediately they were targeted by record labels, and they signed with Fuel by Ramen through Warner Bros Records. They got nationwide reach but "Regional at Best" was discontinued in order to form their major label debut "Vessel".
Songs like Car Radio, Holding onto You and House of Gold pushed TØP past the underground level, and "Vessel" has been certified platinum by the RIAA.
Now with "Blurryface" breaking records with singles Stressed Out and Ride, and their massive soundtrack single Heathens from Suicide Squad, Twenty One Pilots show no signs of slowing down.
What is their best album, though? Which one has all the elements that make Twenty One Pilots great? I like all the albums but some stand out more than others. Also, when I say worst to best, I'm really saying least best to bestest. <—– Not a word but I'm using it.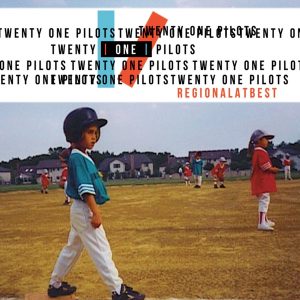 4. Regional At Best (2011) – The only reason this album is last is because of half it's tracklist is featured on "Vessel". The songs that started on RAB sound like demos and don't have the overall polish of their "Vessel" counterparts. With this said, this is a great album featuring the iconic single Kitchen Sink and the hazy and ominous Forest. Too bad no one can buy it for anything less than $2,000. Don't believe me, go to Amazon.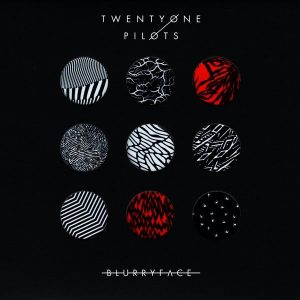 3. Blurryface (2012) – The album that made Twenty One Pilots a mainstream act. Stuffed with classic TØP tracks as well as new, fresher singles, this album is nothing but brilliant. Lyrically the album is about the mysterious Blurryface and thematically it's about self-doubt, poor self-esteem, and depression. Each track amplifies the style Joseph and Dun chose and songs like Tear In My Heart, Lane Boy, Fairly Local, and Message Man show the band's versatility. The only reason it's not higher is because it feels more of a mainstream offering than a personal exploration. This is just of a nitpick of course.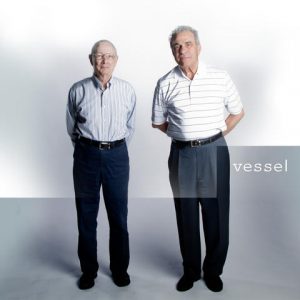 2. Vessel (2013) – Featuring the arguably best TØP song Car Radio, Vessel is jam-packed with singles that defy typical genre standards. This album is the reason Schizophrenic pop exists and Twenty One Pilots has continued to build off the foundation this record created. Loving tunes like House of Gold and Screen expertly utilize the ukelele as a driving force. Ode to Sleep is a tempo-changing masterpiece that has both a dark and light side that transcend each other. The albums best quality is how it deals with depression and suicide in our generation with singles Guns for Hands and Holding onto You.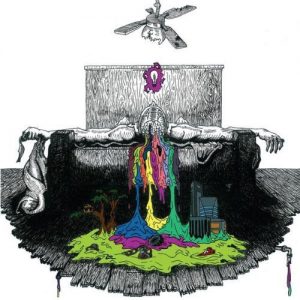 Best: Twenty One Pilots (2009) – Truly a record you can sleep to, their original self-titled album carries a silent beauty in each track. Composed of piano ballads and twitchy synth songs that revolve around today's youth and their issues with standing out and being themselves. Trapdoor is one of my all time favorite songs because of its haunting tone and lyrics that relate to my life, and I believe everyone can identify with at least one of the album's tracks. Thought provoking and soaked in emotion, this album is compiled of everything Twenty One Pilots is and will forever be and deserves a listen.
Thanks for reading, and I hope you realize this isn't an official ranking and is just my opinion.
Look at what Joel Freecheck listens to:
Joel_Freecheck's Music Profile – Users at Last.fm


Loading ...