Podcast Review: Why Scriptnotes is the Premier Show for all Aspiring Film Hopefuls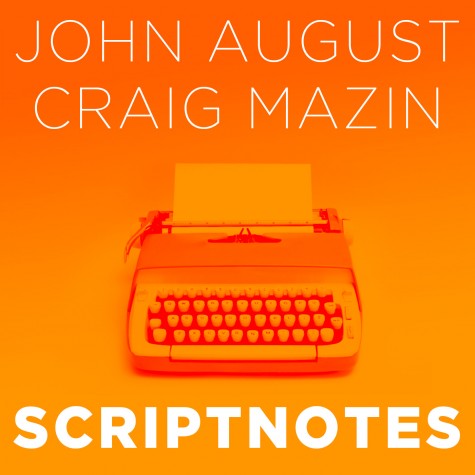 Podcasts are the subject of a tight-knit, engaged, and diverse community of listeners. Each show can find it's niche and most are followed like cults, which asks the question, why aren't they more popular in mainstream media? In this first edition of the BHS Blueprint's new series Podcast Review, Editor-in-chief Joel Freecheck will be reviewing the popular screenwriting podcast Scriptnotes, which is hosted by established screenwriters John August (Big Fish) and Craig Mazin (The Huntsman: Winter War).
Like many podcasts, Scriptnotes follows a certain subject and appeals to a secular community of listeners. Currently as of March 22nd, 2016, there are 242 episodes all covering a wide range of subtopics of screenwriting. Most cover the writing process and the "way" into Hollywood, and some focus on random interviews with other Hollywood elite called "bonus episodes". The podcast is available on Itunes and online at http://johnaugust.com/scriptnotes. The latest 20 episodes are free to listen, but their archive of 242 costs a cheap $1.99 USD. Many aspiring directors and screenwriters often choose the film school route, which is expensive but great for learning film theory. Those who stray from the norm avoid the post-education like the plague, and buy costly textbooks and watch endless YouTube videos on the art of filmmaking. Scriptnotes is an alternative to everything just mentioned, and is affordable and content-packed.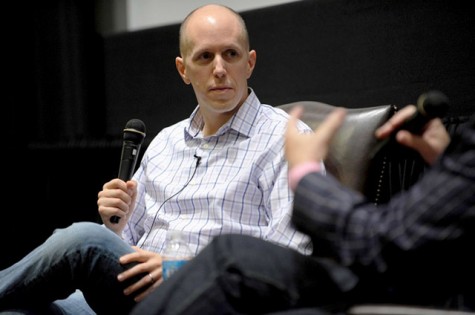 The podcast is co-hosted by John August, popular screenwriter of numerous Tim Burton films such as "Big Fish", "Charlie and the Chocolate Factory", and "Corpse Bride". Craig Mazin, Scriptnotes other host wrote the hit comedy "The Hangover II" and has recently wrote the screenplay for "The Huntsman: Winter War", which is coming out in late April. Both are deeply rooted in Hollywood's crazy politics and films profound secrets. Their chemistry together is strong, and both work hard to address each episode's topic as thoroughly as possible. They never dodge the necessary information that may be hard to talk about, and always find a way to relate each topic to an easy analogies for their listeners.
Listening to the podcast is inspiring and relieving, because you know every second you spend listening to these two is time well spent. There is an underlying trust during the show, and the simple fact that these two extraordinary filmmakers have no need to devote themselves to the show, but willingly do each episode. After listening to a couple episodes, I was blown away with how much they cared about their audience, and how much fun they were having teaching us. John and Craig relate their experiences to their lessons and build off each other's points with ease. They even answer emails from fans of the show on the podcast, and are actively engaging with fans over social media.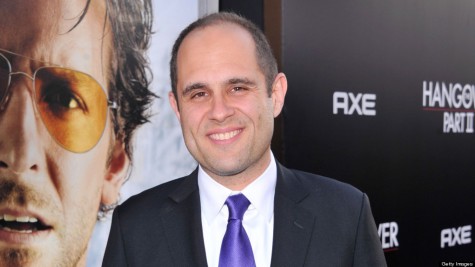 If you're someone who is searching for a "key" into Hollywood's VIP level, John and Craig do not aim to help you trick the bouncer, and repeatedly say "hard work is the true talent". Do not watch Scriptnotes if you think filmmaking is a walk in the park, and the show will provide some hidden knowledge to discover your "way-in". I started listening to Scriptnotes with that mindset, and through a brief period of amateur depression, I realized that my dreams are not easily achieved, and for that I am grateful to the show. John and Craig do not bury with Hollywood's cons, and evenly supply their listeners with a balance of pluses and minuses. Although I lost my childhood ambition, Scriptnotes is in my mind a turning point for my life, and hopefully it will help others currently enrolled at Blaine High School and the other casual viewers of this article.
I give Scriptnotes an A+, thank you John August and Craig Mazin.
Thanks for reading, Joel Freecheck.
Links to find Scriptnotes if you're interested:
Itunes:
https://itunes.apple.com/us/podcast/scriptnotes-podcast/id462495496
Online:
Also make sure to download the Scriptnotes App in Itunes and Google Play.