How'd Blaine do in the Wild Invite?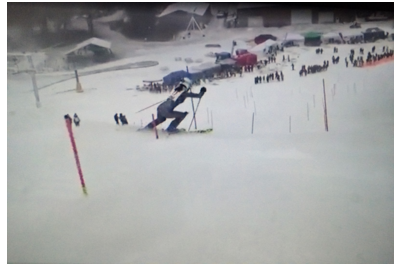 Brianna Barkema, Blueprint Staff Member
January 7, 2016
The Wild Invite took place on Friday, December 18th at Wild Mountain Ski & Snowboard Area. A ski race open to any high schoolers willing to sign up. Each contestant raced twice, with the time of both races being averaged out. The race started at 11 am. The ski team was required to be there at 6:30 am or be left behind.  The bus doesn't wait for you on the way there. But on the way back if you're late, you get a hill hike. A trek to the top of the mountain with your boots on and your skis over your shoulder up the steepest hill.
The racers allowed me to interview them before and after the race. Out of the five racers I interviewed, only two claimed that they weren't nervous before the race. When asked if they were excited about the race, they all agreed that they were excited, especially being the first race of the season.
Next I asked what their goals were. Carter Blondel of grade nine responded with "Trying to get under 30 seconds, probably won't but it's my goal before the end of the season and to have fun I guess. I don't know, whatever." Unfortunately, he did not make his goal. Neither did any of the other racers I had interviewed, except for one.
Breanna Freecheck had the goal of having fun. She claims to have succeeded her goal.
Shea Hewitt of grade ten had the goal of not falling. Which actually happened twice in one run, but she managed to get a good time considering what had happened. Half of the team laughed it off while the others moped in despair.
The Girls Blaine Alpine Ski Team ranked twenty and the Boys Blaine Alpine Ski Team ranked eighteen. There was a total of twenty-one teams total. The fastest male racer for Blaine was Connor Russell with the time of 43.11 seconds, his individual rank was sixty-four.
For the girl's, it was Chrystal Moon, the Blaine Alpine Ski Team's Captain with the time of 42.75. Her individual rank was fifty-four.
After the race, I interviewed them again. When asked how they thought they did, Carter Blondel said, "I did not do good."
In the end, the Boys Blaine Ski Team ranked better than the Girls Blaine Ski Team. While the rest of the team who weren't selected to race, got to skip the entire day of school to ski and cheer on the team.