Blueprint Weekly Music Report: Future and The Weeknd Drop a Banger, Miley Cyrus Gets Soft, and Green Day Gets Festive
This week, Jon Ababiy and Joel Freecheck team up to review new music from The Weeknd, Green Day, Panic! At The Disco, and others. The grading scale goes 100-61 = Good, 60-46 = Mediocre and 45-0 = Bad, Ranked highest score to lowest. This week's edition is more or less focused on Christmas.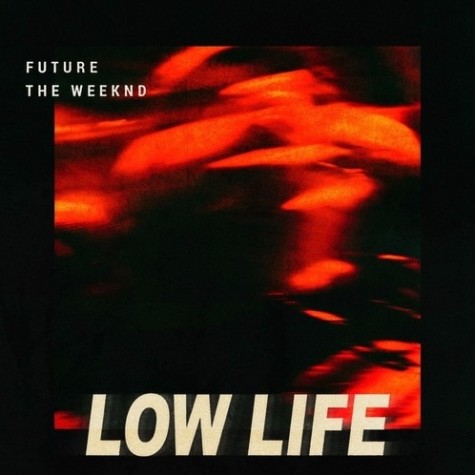 FUTURE AND THE WEEKND "LOW LIFE"
The Weeknd and Future combined to release the song "Low Life ft. Future". Produced by the hottest producer of 2015, Metro Boomin, the beat meshes well with Future's and The Weeknd's unique styles. Future raps about the only things he raps about: lots of drugs and women. The Weeknd's lyrics don't differ much from Future's, but the you get used to it and the song bangs. The lyrics are bold and catchy. The Weeknd manages to make Future a little emotional somehow too. Overall, the song is good and earns a 75/100 rating this week.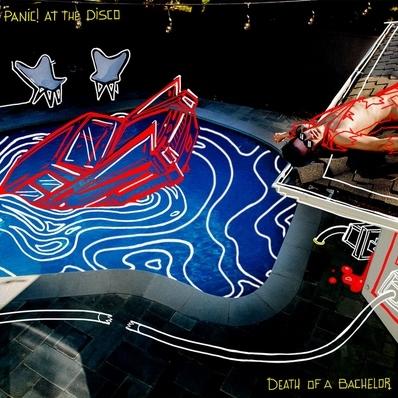 PANIC! AT THE DISCO "DON'T THREATEN ME WITH A GOOD TIME"
Just weeks before the release of their upcoming album, Panic! dropped Don't Threaten Me With A Good Time to celebrate the new year. Coming off of stellar singles like Hallelujah and Victorious, "Good Time" just made the mark. The song features a rising energy that explodes during the chorus, even though the chorus suffers from being dragged down by its overall weight. One can't help but press replay by the end, so "Good Time" earns a 72/100 rating this week.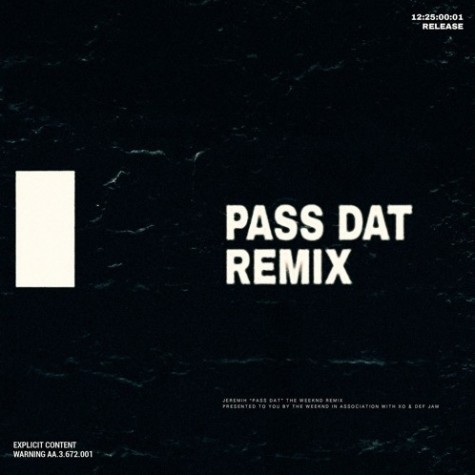 THE WEEKND "PASS DAT REMIX"
The same night The Weeknd released "Low Life ft. Future", he released a remix, "Pass Dat (The Weeknd remix) feat. Jeremih)". The original song is already very good, but The Weeknd has definitely made it a better song. The Weeknd's vocals are perfect, as each verse flows into the other in a catchy and infectious way. He croons about drugs and having fun, and he doesn't lay off the bass either, so expect to hear– and feel– this song being played in another car as you sit in traffic. Starrah's hook is excellent too. This song is perfectly catchy. "Pass Dat (The Weeknd remix) feat. Jeremih)" earns an 89/100 this week.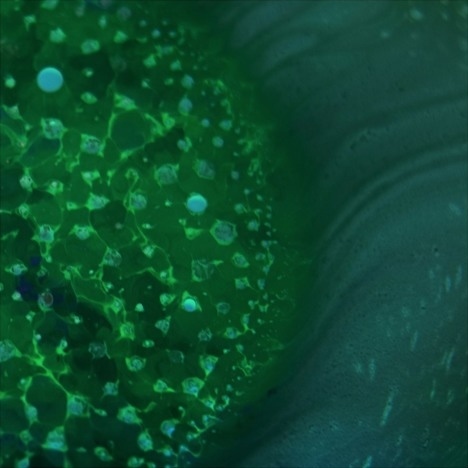 RADIOHEAD "UNRELEASED BOND SONG"
Radiohead- The band Radiohead was initially going to record the theme song for the James Bond movie, Spectre, but things did not work out, and Sam Smith got the job. They did record a song for the movie, and they recently shared it via Twitter. The song is very ghostlike and weird. It does have a mysterious aspect to it, but I just don't see it belonging in a Bond movie. I like it better than Sam Smith's song, but it is just weird. It is experimental and has a shifting instrumental that I like. The song rises and falls with haunting vocals. I like it, and it earns a 65/100 rating this week.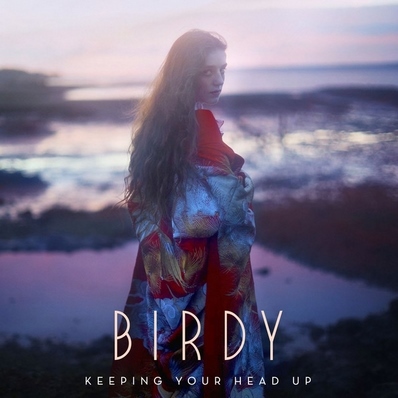 BIRDY "KEEPING YOUR HEAD UP"
Birdy, a soul-pop hybrid artist that became a European sensation over the last couple of years is now reaching out to the mainstream. Odds are you heard of her song Not About Angels in "The Fault of our Stars" soundtrack, but Keeping Your Head Up will no doubt cause her to explode into the hearts of millions. Her delicate vocals glide over an intricate and moving electro-pop backdrop, allowing the single to soar high. Keeping Your Head Up is a great start to 2016, and earns a 94/100 this week.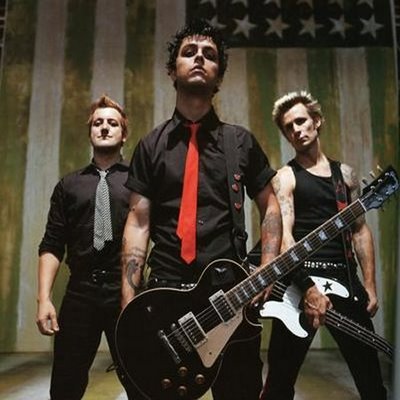 GREEN DAY "XMAS TIME OF THE YEAR"
The punk rock band Green Day is back with a Christmas song: "Xmas Time Of The Year". Short and to the point, the song mixes festiveness and rock. The song is a little shallow, and it leaves you waiting for more. It appears as if Green Day released this song to say that they are back, rather than a more serious song for the airwaves and iTunes. It sounds like Green Day had a jamming session and quickly added some festive lyrics. The instrumental is great, but the lyrics don't really expand on the instrumental. "Xmas Time Of Year" earns a 50/100 rating this week.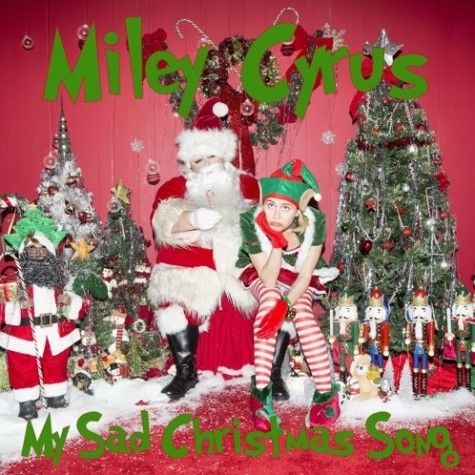 MILEY CYRUS "SAD CHRISTMAS SONG"
Miley Cyrus is channeling her older self in her newest Christmas song, "Sad Christmas Song". True to its title, the song is Miley Cyrus's softer side. It features a simple guitar melody, but it is perfect for the Christmas occasion. Cyrus's lyrics is funny and bold–she is blunt about her illicit activities, but at the same time soft and sincere. Cyrus is modern, and her song fits into 2015 perfectly. It is good to see Cyrus doing something other than swinging on a wrecking ball. "Sad Christmas Song" is fresh and earns a 70/100 this week.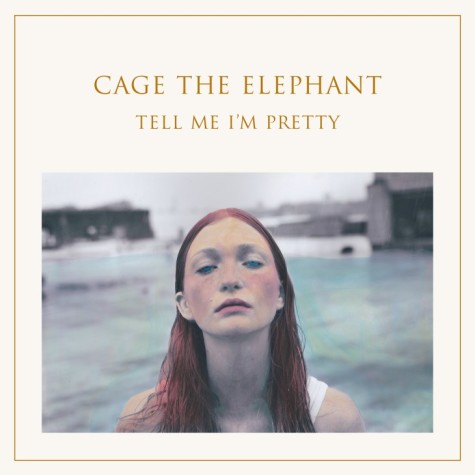 CAGE THE ELEPHANT "TELL ME I'M PRETTY"
Tell Me I'm Pretty is one of my favorite albums ever. There are so many good songs: "Mess Around", "Cold Cold Cold", "Too Late To Say Goodbye". The instrumentals in every song are perfect, as they don't lay off the guitar. The band has obviously changed and is beginning to sound a little like the Arctic Monkeys, but its unique sound is still there. Tell Me I'm Pretty earns a 95/100 rating this week.
---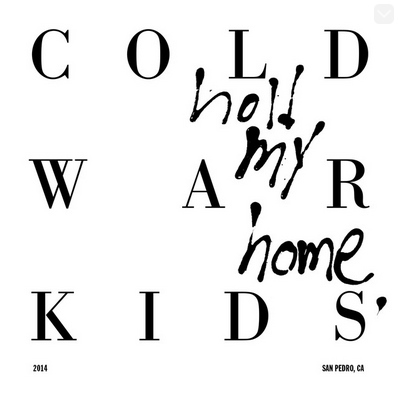 BONUS: COLD WAR KIDS "FIRST"
Released in 2014, Cold War Kids single First has just recently crowned the U.S Alternative song chart. Over the next couple of weeks, expect to hear this booming alt. rock single on the radio, as it is just starting to reach the mainstream. It is stock-filled with conflicting lyrics and a riveting chorus that invites you to dance, sing, and potentially cry, along. First earns an 87/100 this week.