BookTok: Books are the New Black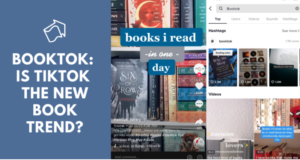 Viral trends spread through social media like wildfires. If you know the trend and its rise to fame, it can be easy to get caught up in a couple of sticky situations. One of the most recent trends is BookTok. Readers post about their favorite books and series, and others can add those recommendations to their "to be read" pile.
It is great that so many people are picking up reading for fun, but it is also detrimental to the readers who are just trying to read. Having recommendations is a good thing to help guide a person to the next book, however, if multiple people are given the same recommendation, the books then become scarce. Especially when the books are similar in genre and author.
A few examples of popular book titles and series that have risen in popularity due to BookTok are: The Invisible Life of Addie LaRue by- V.E. Schwab, Six of Crows by Leigh Bardugo, Red Queen by Victoria Aveyard, and, from Sarah J Maas: A Court of Thorns and Roses, Crescent City, and the Throne of Glass series.
Tess W., grade 10, said, "It is almost impossible to find anything anymore, and it's difficult to wait for books that I put on hold."
This is true for many readers throughout the state, as well. Junior Darien J. said, "I can never find anything that I am looking for, and if I do, it is super rare."
Although this viral trend has made books harder to find, all trends fade eventually. So to the people who are struggling to find those scarce books, make sure to have hope that the trend will fade in the near future.