Adele "25": Top 5 Songs of The New Album
November 21, 2016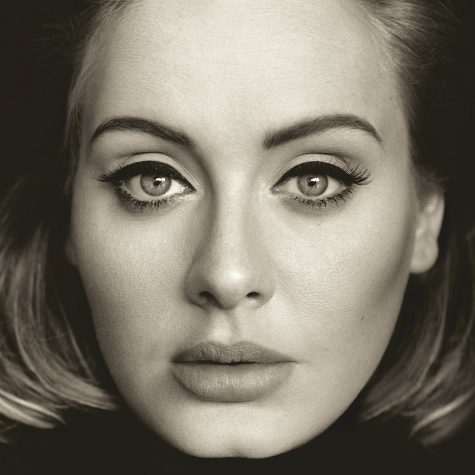 Since music consumption is moving more toward singles and albums are becoming more and more obsolete, the BHS Blueprint is starting a new column called: Top 5 Songs of The New Album. Here Joel Freecheck will pick his top 5 songs of Adele's latest album "25".
Adele's "25" sold over 3 million copies in its first week, the largest of the Nielson tracking era. It has since been certified diamond (10 million units sold) by the RIAA and sold 20 million copies worldwide. 
#5 River Lea
"25"'s most daring track, River Lea is buoyed by a strong production style thanks to producer Danger Mouse and led by Adele's striking vocals.
#4 Remedy 
(Peaked at #87 on the Billboard Hot 100)
So. Much. Emotion.
This piano ballad is classic Adele, and once again proves the singer can croon like no others.
#3 When We Were Young 
(2nd single of album, peaked at #14 on the Billboard Hot 100)
This track is so distinctive and incredibly nostalgic. From the opening chords to the breathtaking chorus, Adele makes even a youngster like me wish to relive my earlier years.
#2 Hello 
(Lead single of album, peaked at #1 on the Billboard Hot 100 for 10 wks)
One of the strongest lead singles ever released, Hello was downloaded over 1 million times in its first week. The song features a chorus so powerful I related it to a "Hurricane of vocal prowess" when I first heard it.
#1 Water Under The Bridge 
(3rd single of album, peaked at #70 o the Billboard Hot 100)
Stylistically, the sixth track off of "25" is supreme. Water Under The Bridge is a song that continuously rises as it plays, and is brilliantly layered. It never grows old and is impossible to stop humming to once it catches you. Props to producer Greg Kurstin as he produced this song as well as Hello and Million Years Ago.
Thanks for reading, what are your favorite songs of Adele's "25", comment and vote below.