Joe Stepanek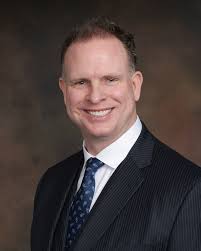 Joe Stepanek wasn't a starter at the time but would get minutes here and there. When the strike commenced, Joe was one of the players that stayed on the Vikings while most of his teammates left. Leading to giving Stepanek more playing time and actually starting for the first time. He said, "it was an amazing experience… we actually had random guys come out for the team that had played football in college but never got a chance to play in the NFL till now."
Joe Stepanek was a former defensive end in the NFL. Joe Stepanek played in the NFL for two years. In 1986 for the Miami Dolphins, and in 1987 for the Minnesota Vikings, playing under Jerry Burns. 
Joe says "it took a lot of hard work and determination in the weight room and on the field during the season and off-season… getting that first NFL signing bonus paycheck was rewarding after all my hard work." Joe would go back to his former college the University of Minnesota, and work out at their facilities in the off-season where he played for the very famous Lou Holtz.
It was Oct. 4, 1987-Week 4 of the NFL season. The league and the NFL Players Association were unable to come to terms on a new collective bargaining agreement by the end of August, and the players had authorized a strike that began Sept. 22, just after the end of Week 2. The strike was the league's second in six years it wound up wiping out Week 3. The players wanted the right to free agency, in addition to better pension benefits, and the elimination of artificial turf.
The NFL's free agency system at that time required compensation to go to a player's former team, which had an effect on player movement and on salaries. The owners dug in to prevent any change, on the specious and already familiar grounds that it would destroy the competitive balance and make labor costs unaffordable. But the players had no idea just how determined the owners were to break their solidarity. Joe Stepanek at this time was playing for the Minnesota Vikings
Today Joe is a part of the Vikings legend club and still gives back to the organization that gave him a chance when they needed him. He is also an approved NFL players association financial advisor for former NFL Vikings players, along with participating in volunteer activities for the Vikings.  
Stepanek says "I am so grateful for that opportunity, not a lot of guys nowadays that don't play much in the NFL would ever get the opportunity I did". Today he gives back to the Minnesota Vikings as much as possible, because of the opportunity he got and will never forget.