Just a Game???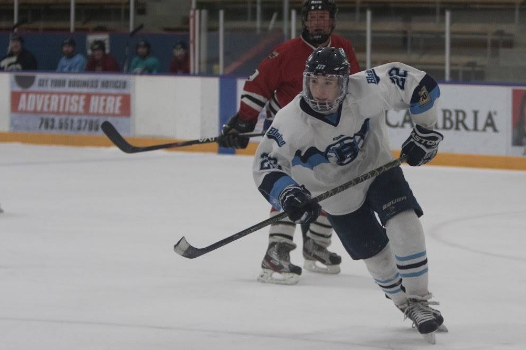 Hang on for a minute...we're trying to find some more stories you might like.
Most parents seem to think high school sports are just a game; a good way to pass while in high school. But there are those who think the game means everything. 70% of kids are dropping out of organized sports by the age of 13.
Some would say that kids aren't good enough so they quit, but that isn't always the deal. Parents (and coaches) push too hard.
"It's my dad. He loves me and I know he only wants the best for me, but he just can't stop coaching me, in the car, and from the sideline each and every game. It's like it's more important to him than it is to me." said Jonathan Bukovich. When I played sports the one thing I hated was the coaching in the car. After my game, win or lose, my father would tell me all the things I could work on when all I wanted was a "good job, I love you."
Unfortunately, Jonathan's story is a common one. It is just parents who want nothing but the best for their children, leading then to the pressure to perform well. They love their kids; they just don't always help them in a best way.
Many kids like Jonathan quit because of the stress not only his parents put onto him but also his coaches. Coaches push kids until the puke or cry, I realize that the players to need to be pushed occasionally but not every practice.
Personally, I feel that a high school sport is just a game. I know that people need to get scholarships to get into college. I also realize that parents just want what's best for their kid(s) but they could help them in an "I believe in you" kind of way.
When a kid decides to quit to get away from the pressure, in my own experience, the children will feel like they are letting their parent down. That just isn't right to me, I understand why the parent would be disappointed but their kid shouldn't have to worry about getting in trouble just because they don't want to play a sport anymore.
In my mind adults, whether that be a parent of a coach, should let the kids decide what sport they want to play and for how long. Let the player decide when they want to quit. Coaches help form the kids into better athletes, don't train them like they are going to be in the NHL, or Olympics just to play on a varsity sports team.