Isabel Hobot: Representative, Leader, and Student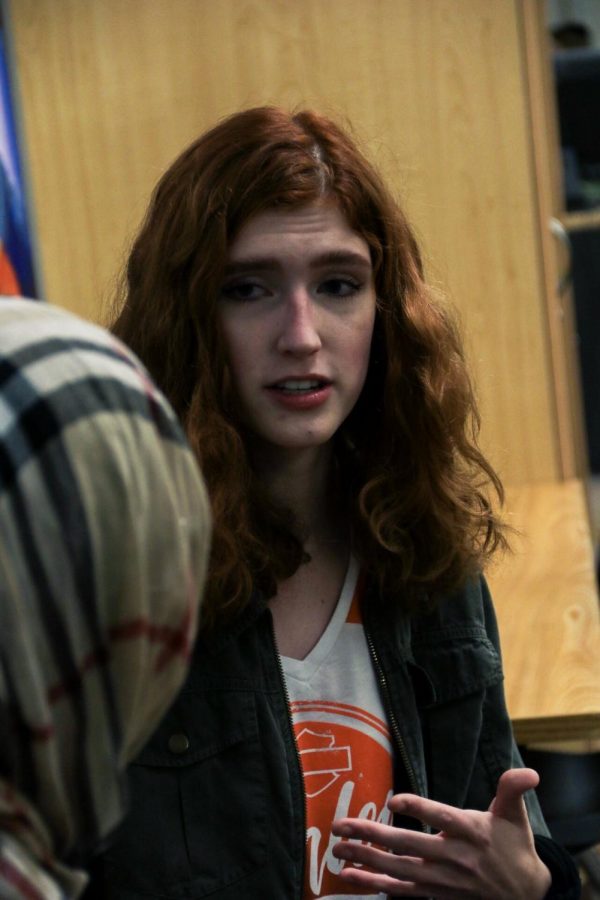 Isabel Hobot is a Junior at Blaine High School. She is the Blaine student representative on the Anoka Hennepin Education Foundation (AHEF) board of directors. She is involved in multiple clubs and activities in Blaine including student council, Bengal pride, theatre, orchestra, and the National Honors Society (NHS). She is passionate about volunteering and enjoys playing music during her free time. 
What is the AHEF board? 
The Anoka Hennepin Educational Foundation (AHEF) is a non-profit organization that works to fund and support innovative ideas for teachers and students in the district. The board is supported by fundraising events and donations from community members as well as local businesses. 
What is your job as a school representative on the AHEF board?
I work with the other members of the board to fund opportunities for the people and the schools within the district. We often get to volunteer with fun events, and I give my point of view on how these grants and opportunities we fund, directly affect the student body at Blaine high school. 
How did you secure this position? What motivated you? 
They had an opening that was broadcasted to the schools so I spoke with my counselor, Mrs. Boren, about it and set up an interview with AHEF. I was interested in it because my family and I have always been involved in the school district and I wanted to become more involved. I enjoyed the thought of being able to voice my ideas and learn about the process behind a board's decisions. It was a really cool opportunity so I pursued it.
What do you advocate for?
We work to support and enrich educational opportunities for the students of the district and the community and ultimately make a difference in their education and their lives.
What attributes are essential as a board member?
In my opinion, respect, understanding, hard work, ideas, and the ability to be outgoing and advocate for a cause are crucial. To be a good board member, you have to be willing to go the extra mile.
What are the current challenges facing the AHEF board?
I believe awareness is a big problem that we face. People don't really look at behind the scenes and don't always understand how to ask or advocate for the ideas and opportunities that they think would be beneficial, so awareness is hard to get out there.
What improvements would you like to make in the education system?
Well nothing is perfect and everything is a process, but a really cool idea was brought up to me my first day with the board by a fellow board director of mine. She told me about this idea of the widespread early integration of foreign languages in the school system. As someone who is trying to become bilingual, the idea caught my attention and it would be cool to have that idea become more popular throughout the education system.
What is your vision for education in this community?
I would like people to not only have as many options as they could want but to be able to figure out which options are best for them. I want people to be happy coming to school and for the school system to be able to adapt better to the demands and ideas that become present in this ever-changing society.
What are the prominent projects you have worked on in the past?
Well, I most recently volunteered at a golfing fundraiser where we had people putting for kids, which means the money we raise from events like this go towards funding the grants that are requested. That is a big event of ours that I enjoyed being apart of.
What kind of relationship should a district/the board have with its community? With its parents and families?
I personally always appreciate the people who form a strong somewhat constant relationship with being informed and involved with the district. I hope to continue and further strengthen these relationships while I'm on the board.
Any other comments?
I would like it to be known that these are my opinions and they are not necessarily the opinions of the board or district. I appreciate your interest and your taking the time to ask me questions.